WordPress Plugin: Number of Posts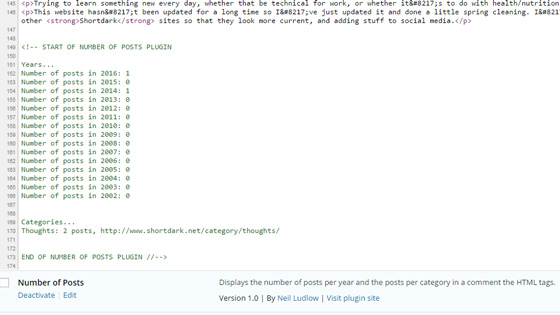 My first attempt at a WordPress Plugin using the WordPress Plugin API. This simple plugin basically counts the posts and writes them into a comment. Hopefully more to come... possibly even something normal viewers of the blog may be able to see.
Will try to keep up-to-date on Github as I work on it.
I changed the plugin from displaying a comment in public posts, to being a page on the user's admin. Now it has graphs, so looks better and is still growing. The actual plugin is called "Post Volume Stats" and now lives on the WordPress repository here. I also have a page showing how the plugin has evolved with screenshots here
Added: 03 Jul 2016
Modified: 03 Jan 2021